Name: David "Tinker" Juarez
DOB: March 4, 1961
Height/Weight: 5'8/140 lbs.
Competitive Background: BMX Racing
Years Pro: 11
Favourite Race: Big Bear, California
Her Bike: CAAD5 Front Suspension F5000



David "Tinker" Juarez was born on March 4, 1961 in Los Angeles, California. He has been riding bike with a passion ever since he was old enough to know what a bike was. He started racing at age nine, giving him and experienced edge over most of his competition where the average beginning age is 13. The first form of preofessional racing he did was in ninteen seventy five, where he started racing BMX bike professionally. Currently he resides in southern California, where him and his wife, Jimena own an acerage and train daily. Tinker is a gold medalist at the nineteen nintey five Pan American Games, three time national cross country champion, and is currently ranked first overall in the senior mens category on the professional mens world cup circuit.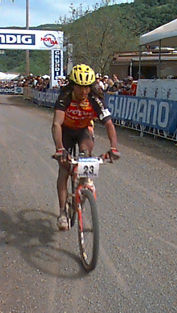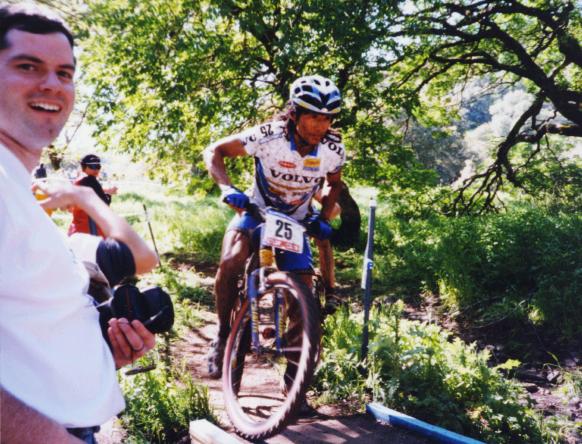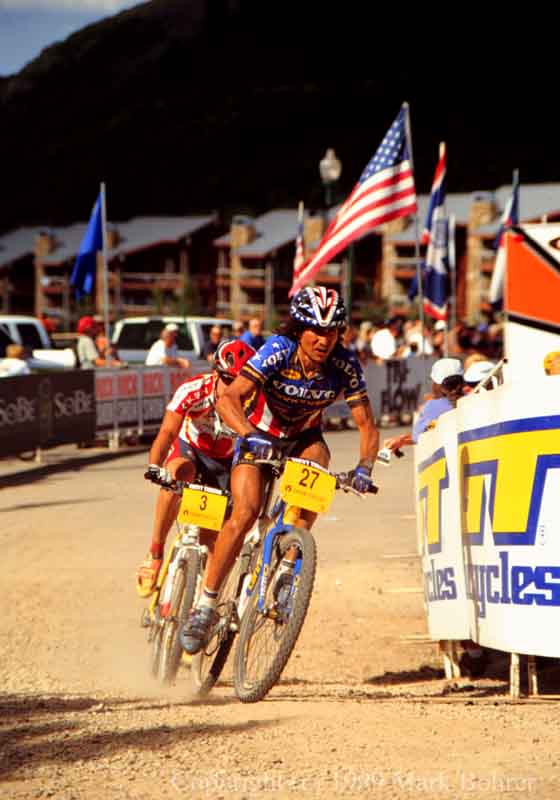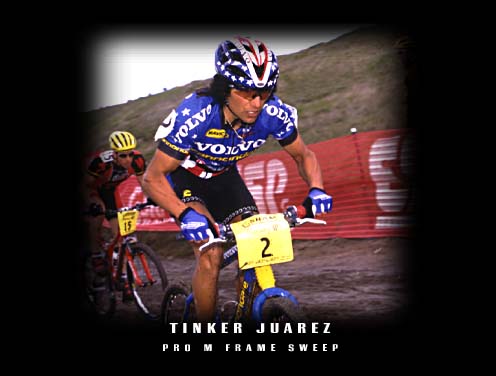 [ Alison Sydor | Cadel Evans | David "Tinker" Juarez | Brian Lopes ]
Home